Let's face it: everyone is unhappy with the color of their teeth at one point or another in their life. No matter what the cause, tooth stains and discolorations are extremely common and extremely annoying. That's probably why ZOOM! professional whitening is one of our most popular cosmetic dentistry procedures. With almost immediate results, ZOOM! in-office whitening is ideal for those who want to quickly improve their smile.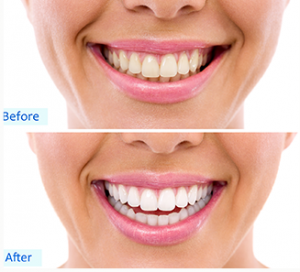 Unlike over-the-counter whitening kits that offer disappointing results at best, ZOOM!in-office whitening truly can remove the tooth stains that plague you in just one short visit to our office. Using a special light to speed the whitening process, ZOOM! whitening is the perfect way to enhance your smile for a big event, such as a wedding. And, because ZOOM! whitening usually requires just over an hour to complete, you can stop by one of our offices on your lunch break and return to work with a radiant new smile!
ZOOM!whitening is a truly effective and convenient option for removing stains and discolorations caused by:
Normal wear and tear
Darkly pigmented food and drink
Tobacco use
Certain medications
Fluorosis
The natural aging process
For best results, we recommend visiting Dr. Robert Marder once every three or four months for whitening touch-ups.Why live with a smile you're unhappy with? Thanks to ZOOM!whitening and our dentist's extensive cosmetic training, a brilliant new smile is closer than you think. To experience ZOOM! teeth whitening in New City, New York,give our offices a call today to schedule your whitening consultation and begin improving your smile now!